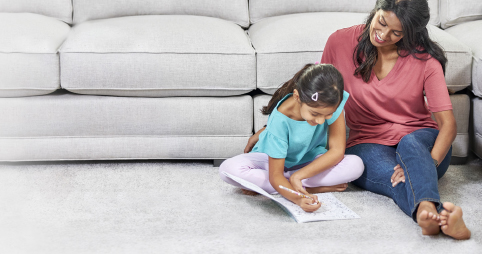 Your Healthy Home Starts Here
Professional Carpet Cleaning Services for homes and businesses in Santa Clarita
At Alpha Chem-Dry, we are proud to be your best choice for carpet cleaning in the Santa Clarita Valley area. We only use non-toxic, eco-friendly cleaning solutions to provide safe and effective carpet cleaning, upholstery cleaning, and rug cleaning services. We are proud to help keep homes and businesses in the Santa Clarita Valley healthy and clean with our quality carpet cleaning solutions. Because we only use non-toxic cleaning methods, you can rest assured that our products are tough on stains but safe for your children and pets.
When it comes to carpet cleaning companies in the Santa Clarita Valley area, you have plenty of options to choose from. That's why we work every day to be your top choice for carpet, upholstery, and rug cleaning. When you experience our professionalism and attention to detail, we believe that you will join our long list of satisfied clients. Our cleaning technicians are knowledgeable, courteous, and committed to providing the best cleaning in San Fernando and Santa Clarita.
At Alpha Chem-Dry, we use our revolutionary hot water extraction (HCE) method to make your carpets look as good as new. No other cleaning company in the Santa Clarita Valley offers this innovative treatment method. Unlike traditional steam cleaning, our HCE process penetrates deep into the carpet fibers to eliminate stubborn carpet stains and odors. HCE uses far less water than other cleaning methods, which not only helps the environment, but it also helps your carpets to dry faster.
Not only do we offer superior carpet cleaning services, but we also offer rug cleaning, upholstery cleaning, tile and grout cleaning, hardwood floor cleaning, stain and odor removal, commercial cleaning, and much more. There's no area too large or too dirty for our experienced San Fernando technicians. Our mission is to provide you with an outstanding cleaning service that goes above and beyond your expectations. We promise to treat your home and family with respect and care. Call our team of professionals today for all of your home cleaning needs!
Learn More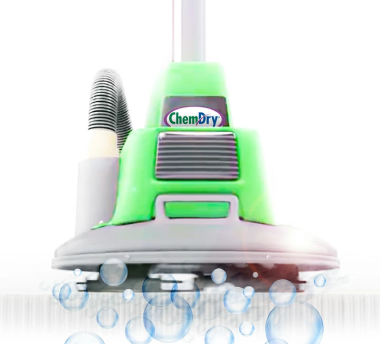 A Deeper Clean for a Healthier Home
Most people don't realize that carpets help filter the air inside their homes. Carpet fibers trap dirt and allergens, keeping them from circulating in the air you breathe. But just like any air filter, your carpet must be regularly deep cleaned to remain effective. The Hot Carbonating Extraction Process by Chem-Dry is proven to remove an average of 98.1% of allergens, such as pet dander and dust mite matter, from carpets.
Our innovative process releases millions of tiny carbonated bubbles that reach deep into your carpets to loosen dirt and grime, which is then whisked away by our powerful extraction equipment. This is all done while using about 80% less water than traditional steam cleaning, resulting in faster drying times and less risk of mold or mildew growth due to wet carpets.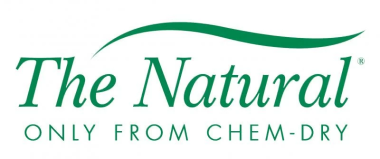 Chem-Dry Green Certified Cleaning Solution
You can trust Chem-Dry to use cleaning solutions that are safe for your home and your family. We don't need the harsh chemicals or soapy detergents that other cleaners often rely on. Instead, the heart of our cleaning process is a Chem-Dry Green Certified solution called The Natural®. It's based on ingredients copied from Mother Nature and is one of the purest carpet cleaning solutions available. You can rest easy knowing your carpets are clean and safe for your entire family.
Experts at Odor Removal
Your home is filled with odors that get trapped in the fibers of your carpet. From cooking to pets and kids, some of these stubborn odors can linger even after a professional cleaning. Luckily, Chem-Dry has the solution! An application of our deodorizer can knock out even the toughest of odors, leaving your home smelling clean and fresh.
Any pet owner knows that odors from pet urine accidents are particularly pungent. Our revolutionary Pet Urine Removal Treatment (P.U.R.T.®) is unparalleled in the carpet cleaning industry. While other companies often mask pet odors, an application of P.U.R.T. has been tested and proven to remove 99.9% of pet urine odors from carpets. With Chem-Dry, you can eliminate odors for good.